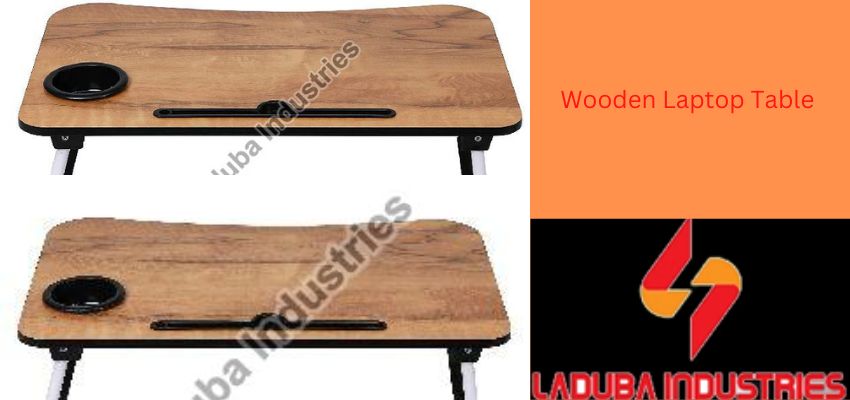 Hours spent in front of a laptop might cause temporary wrist aches or back pain. Although often not harmful when experienced alone, if left ignored, these small discomforts might develop into far more serious illnesses.
Such problems are frequently brought on by uncomfortable body positions when typing. Purchasing a Wooden Laptop Table is one of the simplest and most affordable solutions to these issues.
Simple accessories that are placed behind your computer to provide elevation and a better typing feel are laptop stands, sometimes referred to as laptop tables. Even while it may seem insignificant, using an Adjustable Wooden Laptop Table at your workplace may have a huge impact. This is especially on your health.
If you're debating whether to buy a laptop stand for usage at home or the office. Here are 5 compelling arguments to consider purchasing one right now.
A Vest Wooden Laptop Table Supplier offers a wide variety of sizes and types of laptop stands. Larger ones are occasionally known as laptop desks. Regardless of the style of laptop holder you use, you could daily profit from the same characteristics.
Here are some wonderful advantages of utilising a laptop stand for you:
● Flexible Height Adjustments -
When operating a laptop, your head position is a key consideration. Depending on where the computer is in respect to the height of your complete body, the results vary. For instance, taller people may need to bend somewhat forward to type and see the screen clearly if the laptop is set on a low table.
Backaches and neck pain might result from the strain this prolonged slouching stance puts on your shoulders and spinal cord. However, employing a stand will allow you to manually change the height of your laptop's base, raising it higher for improved sight while also straightening your body.
This adaptable laptop stand outperforms its rivals in terms of the most customizable positions. For large or heavy computers, it could be suitable due to its small base and holding screws. However, it could be perfect for slimmer notebooks.
● Better Airflow —
Your laptop should have continuous airflow to prevent overheating. As you exert more load on your laptop by running many programmes, internal heat accumulates, making it hotter inside.
Such circumstances are unacceptable since the heat retention might lead to component failure in your computer. Accidents can still happen if care is not taken to keep your laptop efficient and cool, even if every element of a pre-built laptop has a high melting temperature to reduce these threats.
● Minimise Clutter —
By choosing a laptop table you can keep your workspace organised and clean while also clearing away the clutter on your desk. An organised office will greatly enhance your mental and emotional state. As a result, you won't have to stress about misplacing items or stumbling over cords while working.
The stand's configuration elevates your laptop, leaving a huge space beneath it. Additionally, it offers a location where you may neatly store stationery.
● Portability —
An Adjustable Wooden Laptop Table is an excellent travelling companion because it is portable and lightweight. Some laptop supports may even be installed inside your vehicle for usage while driving.
Some laptop stands also have cup holders where you may put your preferred beverages. A high-end laptop holder may additionally include additional compartments where you may store your phone or mouse.
Because of its adaptability, you may use it on the fly for emergency work or school. Nowadays, more of us work from home, so a laptop desk's practicality may be a real help.